Did you know that we frequently feature in the press?
Since our grand reopening, we've featured in The Independent's exclusive 'UK's Hottest New Hotels' round-up, and received wonderful coverage from local publications like Hampshire Live and New Milton Advertiser & Lymington Times!
Read on to discover more about our brilliant press coverage, and what it means to us: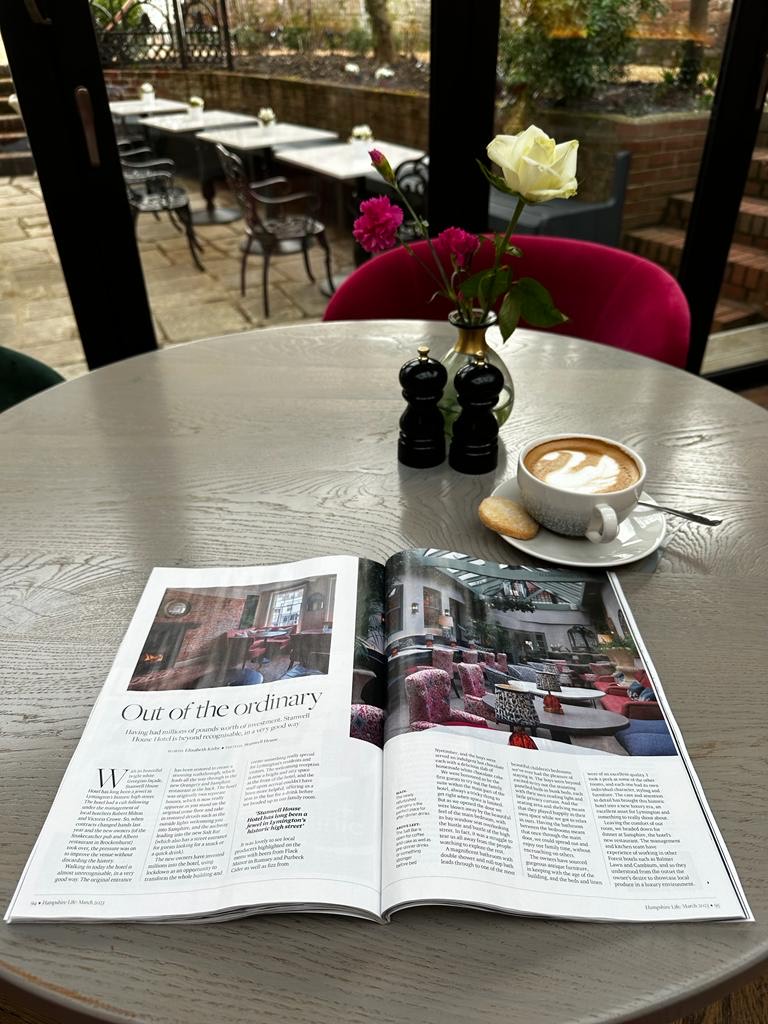 In The Press: Stanwell House Hotel
At the start of this year, we reopened our doors following an extensive multi-million-pound revamp project.
Innovating a complete upmarket redesign, our goal was to provide a refreshing, modern twist to the picturesque market town of Lymington.
Sharing our transformational reopening in the press helped to showcase our unique offerings, amenities, and services — generating buzz and excitement around our hotel and helping to put Lymington on the map.
In The Press: Local Publications
Coverage in local publications can be incredibly valuable for hotels, as it helps to establish a strong local presence and community engagement.
At Stanwell House, we've received some wonderful local coverage in the press, such as:
Looking to the future, our goal is to continue creating a strong local identity. In doing so, this will set us apart from other hotels and allow us to provide a memorable experience for our guests.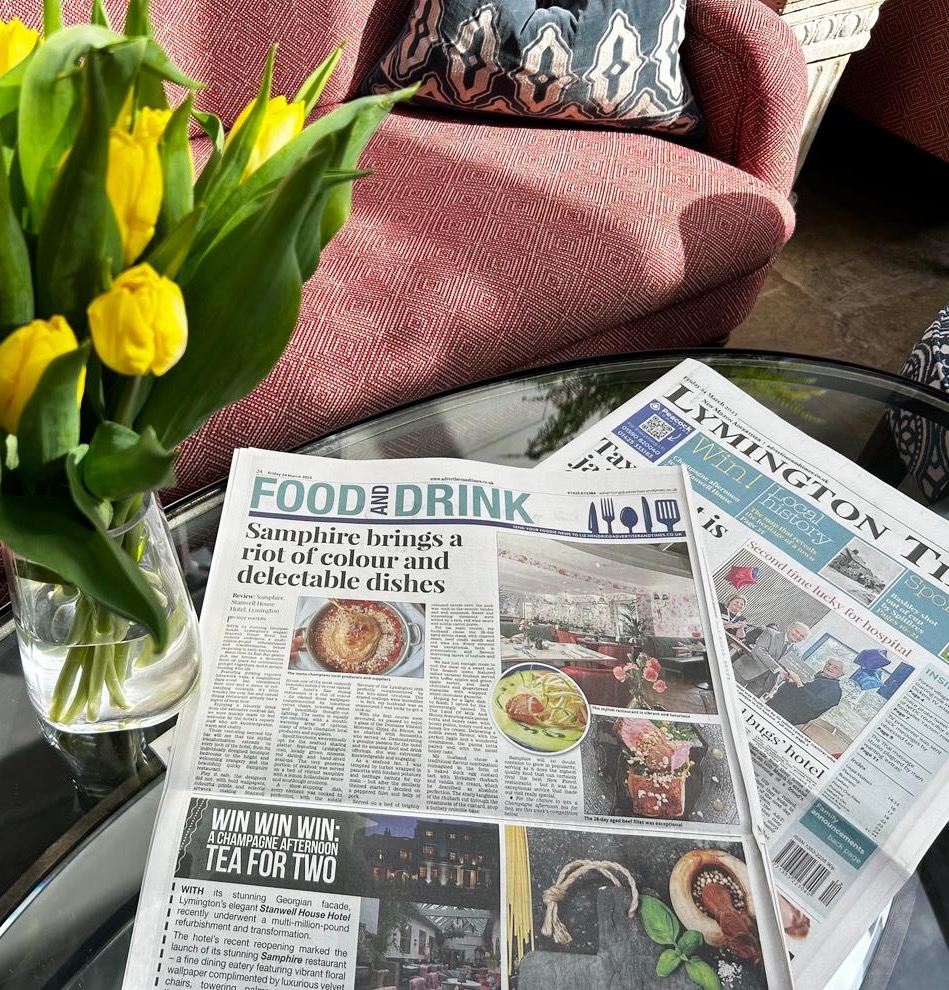 In The Press: The Independent
Our success isn't limited to local press — we've also secured coverage in leading trade titles!
Recently, we featured in The Independent's exclusive 'UK's Hottest New Hotels' round-up. The list comprised leading hotels from London all the way to the New Forest, and we're thrilled to be amongst some big names in hospitality.
The good news doesn't stop there! We've also secured coverage in the sector's biggest publications, such as:
From features on our unique dining experiences to details of our new, versatile function room space, it's been fantastic to see how our new offering has been received in the press.
Our Review in The Times
Restoring Stanwell House to its former glory has attracted the attention of some notable guests.
Susan D'Arcy from The Times recently paid us a visit, and to our delight gave us an overall rating of 8/10! Our surroundings ranked particularly highly (9/10), where Susan referenced the wittily-named boats in the harbour ('Water You Looking At?').
As The Times is highly regarded for its insightful coverage, we're thrilled to receive their recognition. It's a tremendous honour for our amazing team, who go above and beyond to provide exceptional customer service.
Being recognised both nationally and locally is testament to their unwavering dedication to delivering a high-quality, memorable experience for our guests. We couldn't be prouder!
But, don't just take The Times' word for it — why not come down and check us out for yourself?
If you'd like to swing by for a cocktail, or book an overnight stay with us, please get in touch.
Alternatively, why not take a look at our previous blog to discover the features of Stanwell?