Would you like to find out more about our boutique hotel rooms?
At Stanwell House, we've recently undertaken an extensive refurbishment project. We're particularly proud of our bedrooms, which are brimming with personality and unique touches.
Read our blog to explore the features of our newly-refurbished rooms:
Boutique Hotel Rooms | Loft Rooms
Our Loft rooms offer guests a cosy home-from-home sanctuary.
Located at the top of our original Georgian building, our rooms provide a comfortable refuge for guests.
Perfect for short stays, our cosy bedrooms have an array of home comforts. These include a warm and inviting King-size bed, a flat-screen TV with Chromecast and modern bathroom facilities.
Due to its location, guests can also drink in the stunning rooftop views of the surrounding area.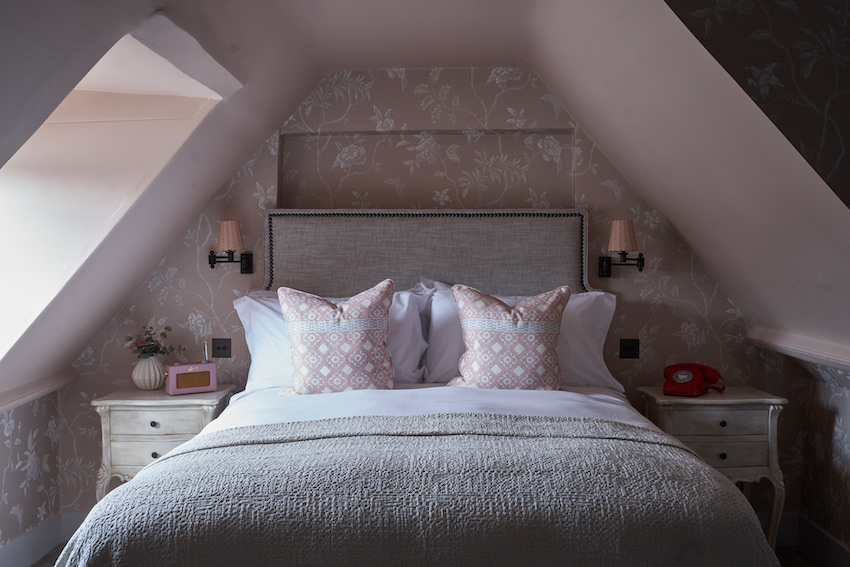 Boutique Hotel Rooms | Luxury Rooms and Suites
Our Luxury rooms and suites provide guests with the highest level of comfort.
Showcasing painstaking attention to detail, these are our hotel's largest and most indulgent bedrooms.
All luxury rooms include a Super King size bed, a relaxing seating area plus individual features that are unique to each room. Guests can enjoy the boutique hotel rooms' individualistic attributes, such as dual aspect windows or a free-standing, roll top bath.
Offering the same qualities as our luxury rooms, our suites also benefit from a few additional features. These include a separate living room area and bedroom, accompanied by a flat-screen television in both areas.
Boutique Hotel Rooms | House Rooms
The House rooms here at Stanwell House host uniquely Georgian features.
Located in the original, Georgian part of the hotel, our House rooms are spacious and well-appointed.
Our boutique hotel rooms offer the very best in comfort and contemporary facilities. Guests can dive into the Super King Size bed, using the flat-screen TV to scope out their favourite flick.
Each room also features unique, Georgian touches. These include beautiful, original windows, with some even having an exposed fireplace, as well as individual décor, unique to each room.
The majority of our House rooms are high street facing, showcasing views of the beautiful architecture and personality of Lymington, whilst remaining private and peaceful from within.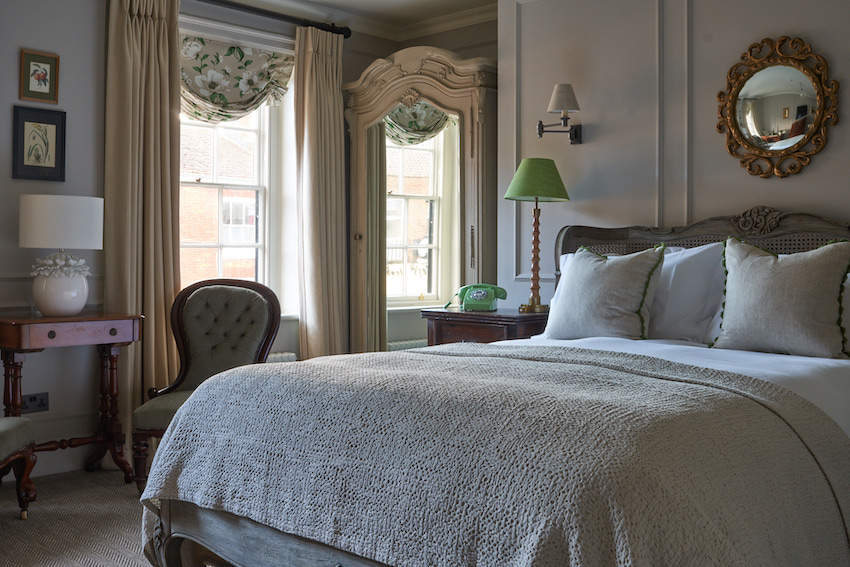 Our Terrace & Garden Rooms
Our Terrace and Garden rooms provide the 'perfect haven' for guests.
Located at the rear of our hotel, guests can enjoy an overnight stay away from the hustle and bustle of the High Street.
Some of these boutique hotel rooms feature baths, whilst many have walk-in showers. There are also a number of interconnecting rooms, which are perfect for families or groups travelling together.
Situated on the ground floor, our Terrace rooms offer direct access onto our terrace dining area. Although similar in style and size, our Garden rooms are on the first floor, and include air conditioning.
For more information about our stunning boutique hotel rooms, please visit our website.
Alternatively, why not read our previous blog about our general manager, Lance?