Searching for inspiration for thoughtful Father's Day gifts?
As Father's Day draws near, we've curated a selection of our top gift ideas. From personalised, fun experiences to an overnight stay at Stanwell House, our local area of Lymington offers ample opportunities to keep your dad entertained.
Read on to uncover some of our favourites:
Thoughtful Father's Day Gifts: Cycling Adventure Experience
When it comes to thoughtful Father's Day gifts, why not think outside the box?
Show your appreciation for your dad this Father's Day by planning an exciting cycling adventure. Just a stone's throw away from our Stanwell House hotel, you'll find New Forest Bikes, offering a selection of scenic trails that wind through the breathtaking New Forest area.
For a truly memorable experience, why not rent their premium quality bikes and embark on the popular Surf & Turf route? At just £50, this is a fantastic gift for dads who thrive on outdoor exploration.
Thoughtful Father's Day Gifts: Relaxation and Self-Care Kit
Everyone can do with some relaxation every now and then — and dads are no exception!
So, this Father's Day, why not help your dad unwind with a homemade men's self-care kit?
When putting this together, you can include items such as his favourite grooming products, a limited-edition cologne, and even his favourite snacks!
If he needs further encouragement to indulge in some relaxation time, consider including a voucher for an overnight stay with us at Stanwell House.
We promise to take good care of him by offering exceptional service, delicious food — not to mention luxurious, comfy beds!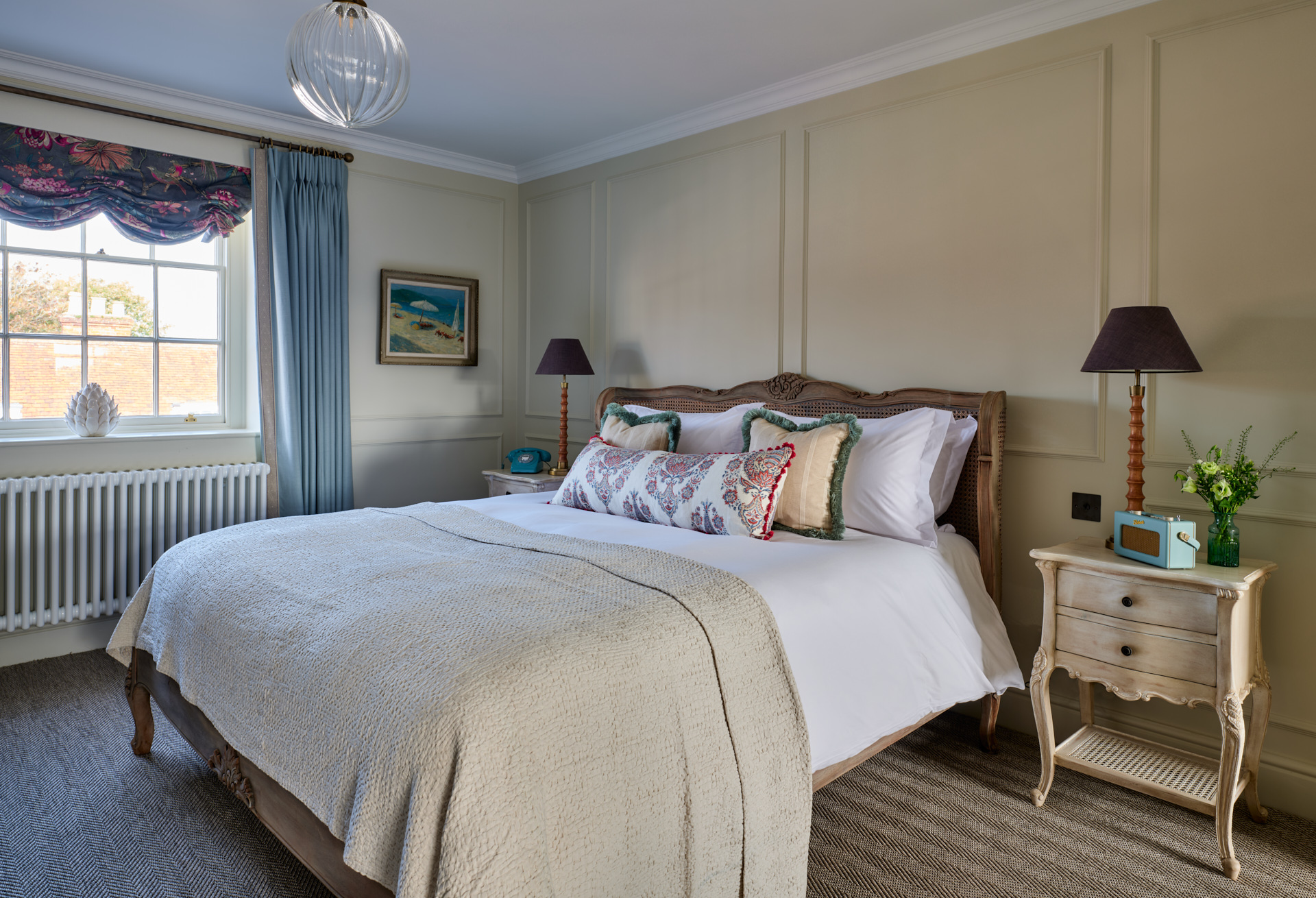 Thoughtful Father's Day Gifts: Brewery Tours
Still scoping out ideas for thoughtful Father's Day gifts?
If your dad considers himself a beer connoisseur, why not treat him to an exciting brewery tour? On June 17th, Vibrant Forest Brewery is organising an hour-long tour that promises an immersive exploration of their brewing process.
Following an afternoon of beer tasting and brewery insights, join us afterwards to sample our exquisite collection of handcrafted whiskies!
Treat Your Dad: Fine Dining at Stanwell House
Does your dad appreciate life's little luxuries? If so, we have the ultimate gift idea for you — a memorable trip to a fine dining restaurant!
At Stanwell House, we take pride in offering three distinctive dining experiences that cater to various preferences.
If your dad appreciates a delicious, high-quality meal, we recommend checking out either our Samphire restaurant or The Orangery. Or, if he prefers to indulge in traditional, gastropub food, our Salt Bar is the perfect option.
Whilst each setting boasts its own unique ambiance and menu, they all share a common commitment: exceptional food and outstanding service!
Treat Your Dad: Spending Quality Time Together
When it comes to thoughtful Father's Day gifts, spending quality time with your dad can be the ultimate present.
Consider planning a special outing or an activity that you both can enjoy. This could be a fun hiking adventure, a friendly game of golf, or even a relaxed and cosy film night at home.
No matter what you choose, few things are better than spending quality time with your loved ones!
Whilst you're ruminating on the perfect gift, why not book an overnight stay at our Stanwell House Hotel?
Nestled in the heart of Lymington, our hotel offers a haven of refined luxury and comfort. From exquisite accommodations to exceptional amenities, we can tailor every aspect of your stay to create a truly memorable Father's Day celebration.
If you'd like to discover more about what we have to offer, please get in touch.
Alternatively, why not take a look at our previous blog to discover the flavours of Stanwell House?